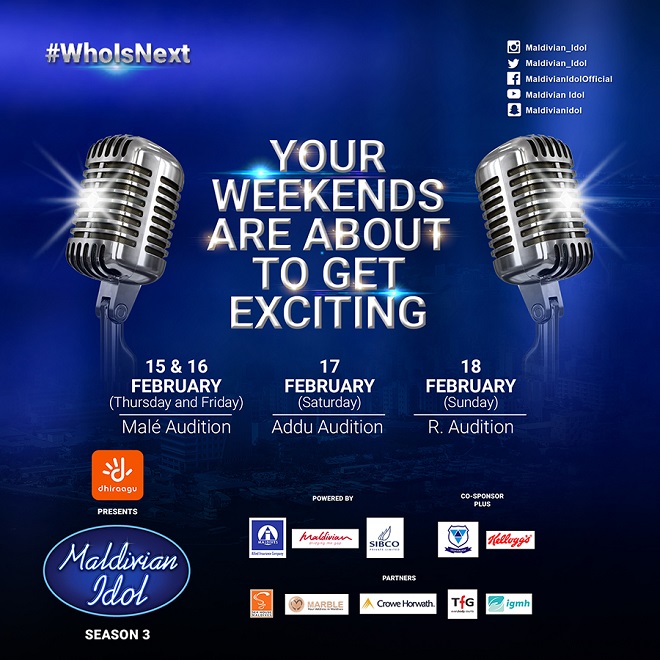 Less than 24 hours left for the premiere of the much awaited season 3 of Maldivian Idol. This season brings you a talented pool of judges, including Ibrahim Ahmed, Mariyam Unoosha, Ismail Affan joined by our brand new judge, Zara Mujthaba, who all join the audience in selecting the title winner of this season. So buckle up to witness the discovery of new local talents, one of whom will become the next Maldivian Idol. 
Season 3 will be hosted by none other than the famous Moosa Waseem and his brand new co-host, Shaina Shareef. Stay tuned for fun auditions, captivating theater & piano rounds, nerve racking gala rounds which will all culminate to the grand finale when we select our next idol. 
Stay tuned for a show which will redefine your idea of entertainment. 
Watch back to back episodes of Maldivian Idol season 3 auditions on TVM at 2200 from Thursday to Sunday. Follow Maldivian Idol official Facebook, Twitter, Instagram and Snapchat handles for live updates.