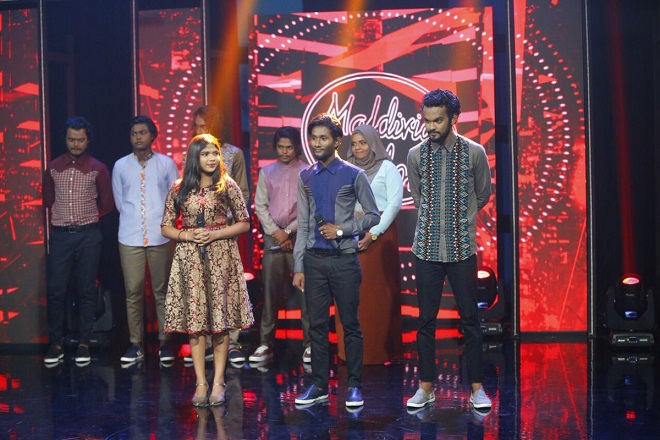 2 more contestants are knocked off the competition, while top 12 of the season was confirmed on Saturday night's Maldivian Idol episode. 
The eliminations show saw duet performances by participants, which were equally praised by the four judges. The night ended with Moosa Ishan and Ahmed Nazih leaving the show. Both expressed gratitude for the opportunity and noted that they will continue to broaden their talent. 
The first 6 contestants who secured top 12 spot was announced last week. This week saw group 2 performances of piano round on Friday night followed by eliminations show on Saturday. It also saw the last 6 lucky contestants who join the top spot of Idol season 3. This includes Hassan Shahudhaan, Ibrahim Shameel, Aiminath Saina Mohamed Rasheed, Thasleem Abdul Kareem, Naushaad Abdul Latheef and Mariyam Salwa. They join Raihaan Adam, Shaan Shareef, Mariyam Maeesha, Abdullah Munaz, Abdullah Murshid and Aishath Azal Ali Zahir, who came through to the top 12 spot during last week's show. 
This concludes the piano round of Maldivian Idol season 3. Next would be the gala round to be aired on Friday and Saturday.