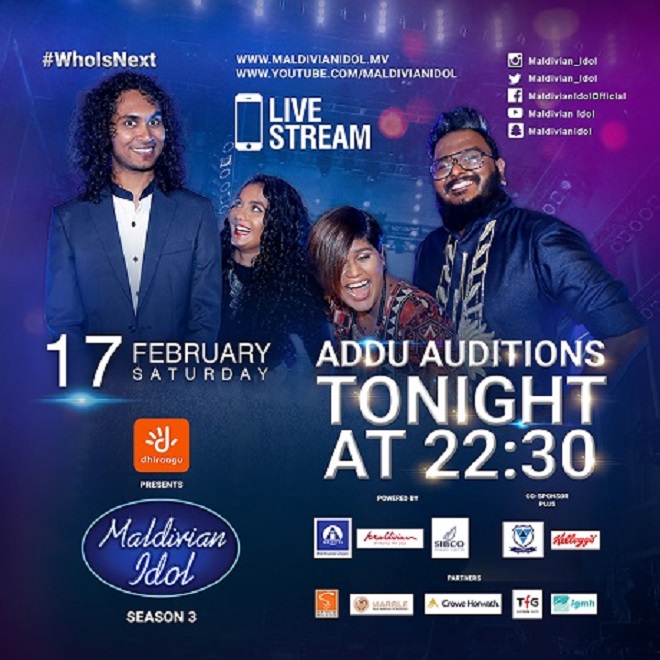 The 22 contestants selected from Male' City auditions will go through to the theater round and compete for the top spot alongside contestants who will be selected during audition from the Atolls.
Saturday night's Maldivian Idol episode will be dedicated for auditions conducted in the second biggest city in the country, Addu City. Meanwhile, Sunday night's episode will cover auditions carried out in Ungoofaaru Island in Raa Atoll. Both shows will be aired at 10:30pm on Television Maldives. 
The famed Maldivian Idol is the first franchise reality show of the country which has successfully completed two seasons. The much anticipated third season was premiered on Thursday night, gaining much support from public who has been overflowing social media platforms with praise to the show.
Follow Maldivian Idol official social media handles for latest updates, gifs and fun facts about the show.