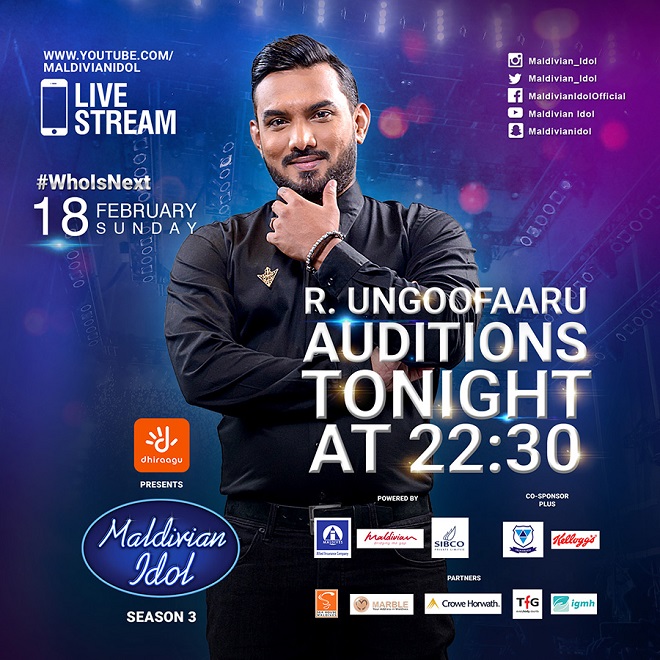 Addu Auditions wrap up, next is the R.Ungoofaaru auditions
3rd episode of Maldivian Idol auditions concluded with bountiful support from the southernmost region of the country. 
The Addu City auditions were indeed worth the wait, with the beauty and culture of the city adding to the allure of the episode. Addu City auditions also saw many talents, some of whom were able to impress the judges and gain the golden ticket, which takes them through to the theatre round. The contestants were also rather familiar as there were many comebacks from auditions of the previous seasons. Saturday night's episode was also full of many fun filled moments, from both the judges and contestants. All in all with the auditions in Male' City and Addu City wrapped up, 27 contestants are now through to the theatre round. 
But worry not, more will join them through the selection process from Ungoofaaru Island in Raa Atoll where the last round of auditions were conducted.
This season, which premiered on Thursday night, has been well received by the public, with huge support for the show expressed by viewers on social media. Tune into TVM at 10:30pm on Sunday to catch the latest episode of Maldivian Idol.