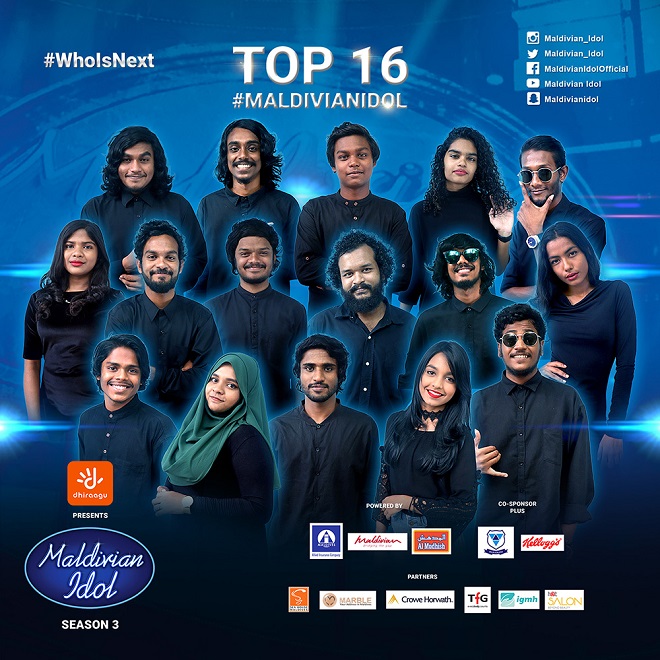 Theater rounds are over, and 16 are through to the piano round of Maldivian Idol season 3.
21 contestants performed to be in the top 16 of the Maldivian Idol season 3
This season just keeps getting better and better with the show bringing a new surprise factor to each episode. The first round of theater aired on Friday saw on the spot eliminations of 3 contestants and judges sending off another 8 whereas Saturday night's episode were also full of suspense and surprises.
The 2nd episode of theater round saw individual performances by 21 contestants. That's not all, the episode saw each judge give off a golden mic to one contestant for performances they deemed extraordinary. The lucky golden mic winners were Aiminath Saina Mohamed Rasheed, Hassan Shahudhaan, Ibrahim Shameel and Raihaan Adam. This means these participants would be given some surprise perk during the upcoming episode. Next week's piano round of Idol will surely be filled with competitive entertainment and performances of 16 contestants going head to head for the top 12 spot of the reality show. But they will have to not only impress the judges but also the audience during piano round. 
That's right, Piano round will factor in judges votes and audience SMS votes to select top 12 who will go through to the Gala round of Maldivian Idol Season 3. Voting for your favorite contestants will be opened after the first episode of piano round to be aired on Friday night and the results will be revealed in the second piano round show to be aired on Saturday. So stay tuned at 10:30pm this Friday and Saturday for the latest on Maldivian Idol season 3.