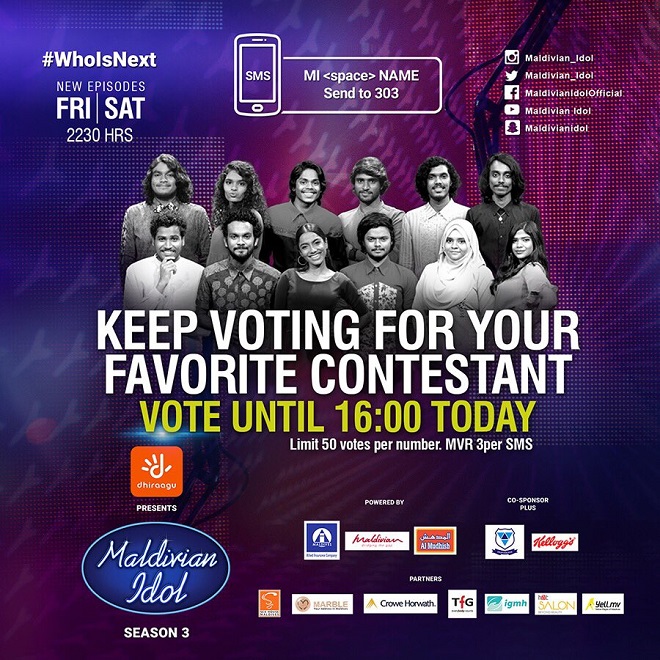 Friday night saw top 12 of Maldivian Idol give their best in the hopes of impressing judges and audience in order to get a spot on the top 10 of this season.
Theme of Friday night's show was "Ever Green" with contestants singing old is gold songs from the past. From their costumes to their makeup, the contestants gave of a back to the past vibe while performing on the official Idol set for the first time. 
Judges were rather impressed, and their comments were mostly positive for all contestants. Voting for each contestant began with their performance while it closes at 4pm on Saturday. Elimination night airs at 10:30pm on Saturday, stay tuned for a lot of entertainment and suspense.