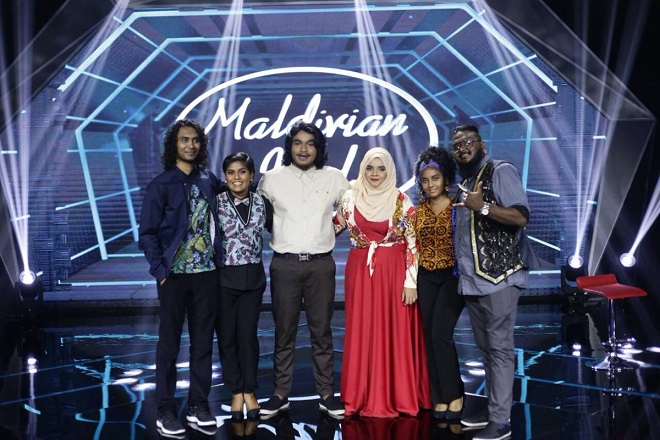 Two fan favorites, Shaan and Salwa were knocked off the show on Saturday night's elimination round after a competitive first round of Gala show on Friday night.
Contestants are given marks based on 50 percent votes from judges and 50 percent votes given by audience via SMS.
Unfortunately Shaan and Salwa were unable to garner enough support to remain in the show, thus leaving it earlier than expected. They were both strong contenders, judges noted, citing that they shouldn't give up on their careers. Judges said that the fact that they were able to perform in such a huge platform is good publicity for them, giving them a foundation to continue to grow in their career. The two contestants were both sad to say goodbye, but reassured their fans that they will continue to pursue music and continue to perform for their fans on different platforms. 
Meanwhile, Hassan Shahudhaan, Ibrahim Shameel, Aiminath Saina Mohamed Rasheed, Thasleem Abdul Kareem, Naushaad Abdul Latheef, Raihaan Adam, Mariyam Maeesha, Abdullah Munaz, Abdullah Murshid and Aishath Azal Ali Zahir are through, securing top 10 spots on season 3. They were noted that this was both a sad and happy night, as they bid farewell to two beloved members of their idol family, while also going through to the next round. The top 10 assured their fans that they will up their performances, thanking the fans and judges for having faith in them to go to the next round.