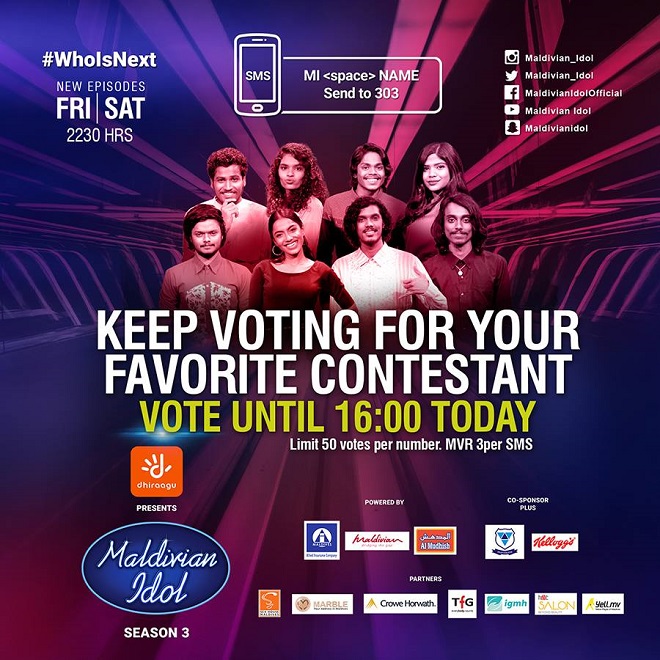 Friday night saw totally different performances delivered to the Maldivian Idol platform by the top 8 with a rather competitive twist. Judges were given two contestants each, who they were responsible to train and select songs for. The contestants given to each judge was selected through a draw. 
Zara got Mariyam Maeesha and Abdullah Munaz while Unoosha got Hassan Shahudhaan and Raihaan Adam. Ammadey ended up with Thasleem Abdul Kareem and Aishath Azal while Affan got Aiminath Sainaa and Naushad Abdul Latheef. 
The performances were very different from that which we have seen on season three so far. This episode also saw a rather open disagreement and dispute between judges on how contestants should choose songs. Voting for the contestants opened after each performance as usual and will end at 4pm on Saturday. Each number can send upto 50 SMS which will be charged 3MVR each. Tomorrow night will decide the top 7 who will go through to the next round. Stay tuned for elimination night at 10:30pm on Saturday.