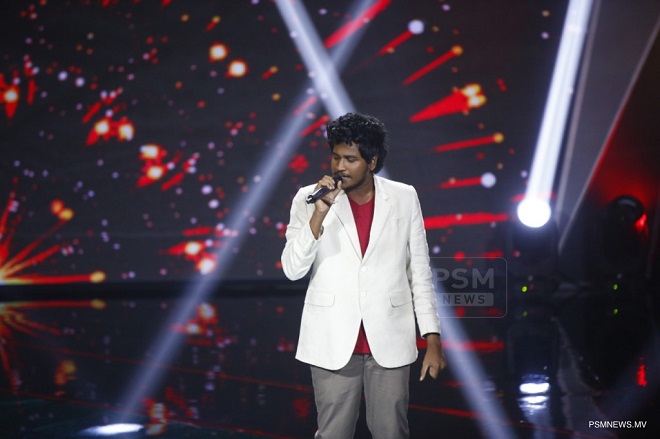 Top seven of Maldivian Idol season 3 confirmed, with Munaz bidding farewell to the show during the fourth elimination episode. The elimination show of Saturday was themed on football fever. We were also blessed with the presence of a local legend of the industry, AbduhRasheed Ali (Absy), as the guest judge of the episode. Absy is a local musicial legend, how has over 30 years of experience in the industry. 
 The episode began with a football themed group song. Duet performances on the same theme followed with lots of energy being shown by all contestants. 
The top 7 were confirmed based on 50 percent judge's vote and 50 percent on audience SMS votes. Those who went through to the next round of the competition are Naushaad Abdul Latheef, Hassan Shahudhaan, Aishath Azal Ali Zahir, Raihaan Adam, Thasleem Abdul Kareem, Aiminath Saina Mohamed Rasheed and Mariyam Maeesha. 
The top 7 will battle for the top 6 spot next weekend. Stay tuned for more.