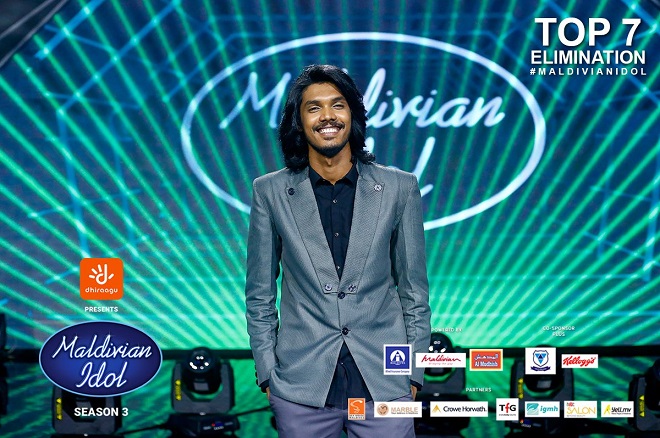 Raihaan Adam leaves Maldivian Idol season 3 after being eliminated on Saturday night, leaving everybody tearful. 
This was the 5th elimination show of the season, which was themed - Electronic Dance Music, EDM. DJ Paide joined the episode, giving us all a serious case of dance fever with his amazing music composing. 
The episode started with an electrifying group performance which will surely make to the dance playlists of all of us. But as the competition goes, Raihaan was eliminated at the end of the show, based on 50 percent votes from audience and 50 marks by judges. We talked to Raihaan, who said he was emotional to say goodbye to the platform and his idol family, but that this was his beginning. Raihaan's elimination left the judges and fellow contestants emotional. '
Now, Naushaad Abdulatheef, Hassan Shahudhaan, Aishath Azal Ali Zahir, Thasleem Abdul Kareem, Mariyam Maeesha and Aiminath Saina Mohamed Rasheed have secured the top 6 spot of this season. They will perform next Friday night to battle for top 5. Stay tuned to watch your favourite idols perform to a new theme during the weekend.