Details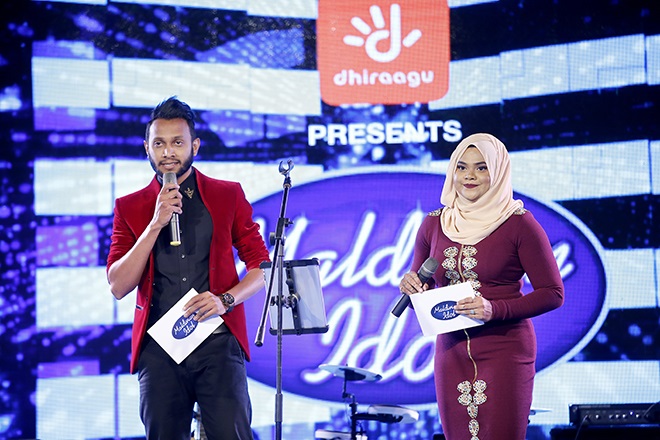 Public Service Media (PSM) launches the season 3 of Maldivian Idol.
The title sponsor of Maldivian Idol season 3 is national telecommunications provider, Dhiraagu. Maldivian Idol is part of the global Idol franchise, and marks the biggest singing competition series to be broadcast in the Maldives.
Maldivian Idol is the country's first ever franchise reality show, organized by PSM, with assistance of Fremantle Media. During the last two seasons, Maldivian Idol attained the goal of providing a platform for aspiring artists to have their talent showcased publically. The show has become a pedestal to create musicians. It introduced talented artists such as Laisha Junaid, Shalabee Ibrahim and Mohamed Ishan (title winner, runner-up and second runner-up of season 1) to the Maldivian music industry. The second season also launched talented artists including Mohamed Thasneem (Bob), Hamoodh Ahmed, Shamweel Mohamed (title winner, runner-up, second runner-up of season 2).
The first of its kind, Maldivian Idol has become an all-time favorite among the public. After the completion of two seasons, PSM gears up for the much anticipated third season of the show. The season 3 of the first ever franchise reality show in Maldives was launched by the chairman of PSM, Ibrahim Umar Manik.
With many surprises in store, season 3 sees major changes with the 3 judge panel expanded to include a 4th judge. The versatile Zara Mujthaba joins the multitalented Ibrahim Ahmed, Mariyam Unoosha, Ismail Affan to bring a show filled with anticipation, entertainment like you have never seen before.
This season will also witness introduction of a different female host to the idol family, Shaina Shareef, joining the renowned co-host, Moosa Waseem whose name is synonymous with the Idol title.
Meanwhile, the sensational musician Mohamed Abdul Ghanee returns to Maldivian Idol for season 3, who was missed dearly during season 2.
Speaking at the launching ceremony of season 3, Chairman of PSM Ibrahim Umar Manik stated that after successful shows of Maldivian Idol, it is proven that such franchises can gain audiences and ratings. He attributed the successes of two previous seasons to the hard work, dedication and determination of the PSM team.