Details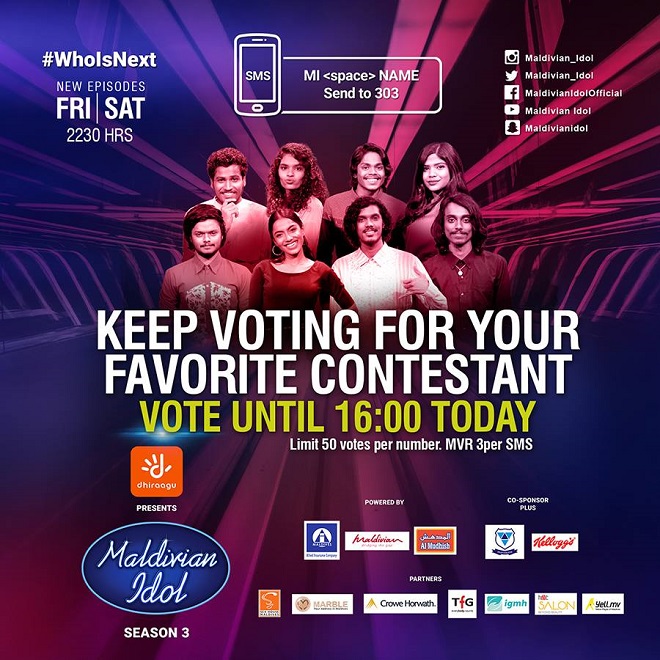 Friday night saw totally different performances delivered to the Maldivian Idol platform by the top 8 with a rather competitive twist. Judges were given two contestants each, who they were responsible to train and select songs for. The contestants given to each judge was selected through a draw. 
Zara got Mariyam Maeesha and Abdullah Munaz while Unoosha got Hassan Shahudhaan and Raihaan Adam. Ammadey ended up with Thasleem Abdul Kareem and Aishath Azal while Affan got Aiminath Sainaa and Naushad Abdul Latheef. 
The performances were very different from that which we have seen on season three so far. This episode also saw a rather open disagreement and dispute between judges on how contestants should choose songs. Voting for the contestants opened after each performance as usual and will end at 4pm on Saturday. Each number can send upto 50 SMS which will be charged 3MVR each. Tomorrow night will decide the top 7 who will go through to the next round. Stay tuned for elimination night at 10:30pm on Saturday. 
Details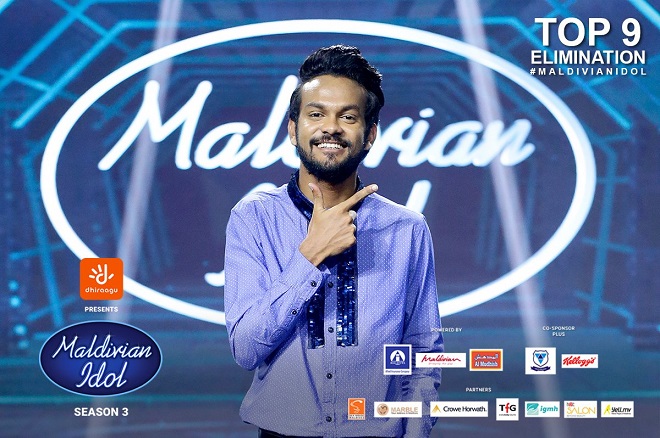 We've seen much on idol, but nothing beats the Movie Night themed show aired on Saturday. The show which can be best described as "entertainment at its best" also saw the first guest judge of the season, famous local dancer/actors/director Ravi Faroog. 
Ravi made a dramatic entrance during the opening song performed by our top 9. This was followed by choreographed and dramatized duet performances by our talented contestants. The judges and hosts also joined in making it extra special with a dance routines and filmy dialogues performed throughout the show in different intervals. There was rave reviews by audience on social media, complimenting on the twist in the idol show coinciding with the nights theme. 
Unfortunately all fun had to come to an end as it was eliminations night. This week Ibrahim Shameel left the show leaving us with a heavy heart. Yet, the talented Shameel, popularly known as Chaiwala, insisted that this is just the beginning of his journey. Shameel said he will miss the show, his new family. He added that he was deeply emotional to leave yet happy for the experience and many lessons he learned during his journey in Idol. He bid farewell to everyone with a huge smile. 
Judges and fellow contestants were all deeply touched over Shameel's eliminations, yet concurred that he is one capable, talented artists with much to achieve in his career. 
The top 8 are Hassan Shahudhaan,  Aiminath Saina Mohamed Rasheed, Thasleem Abdul Kareem, Naushaad Abdul Latheef, Raihaan Adam, Mariyam Maeesha, Abdullah Munaz, and Aishath Azal Ali Zahir. They will perform next week to battle for the top 7 spot during the weekend. Stay tuned for next weeks episodes which will be aired back to back on Friday and Saturday night. 
Details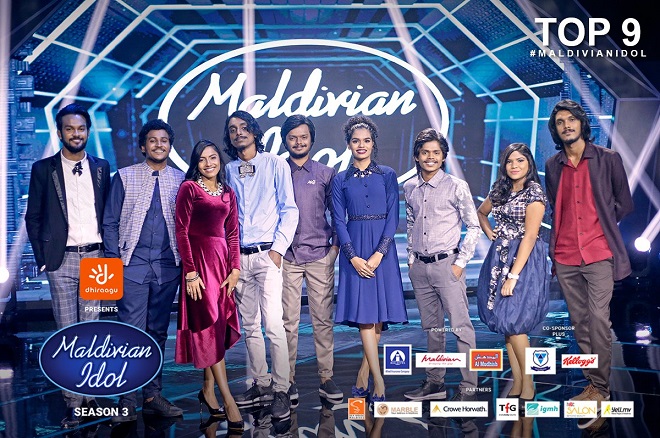 We were all taken back in time on Friday night when Idol dedicated week's theme for Golden Artists. The top 9 performed old is gold tunes by beloved and legendary local artists. 
Voting lines opened as usual after each contestants performance and will close at 4pm on Saturday (30.03.2018). 
Eliminations show will be aired at 10:30pm on Saturday night. Another contestant will leave the show, for having garnered the least support via judges and audience votes. So keep voting to save your favorite contestants.