Details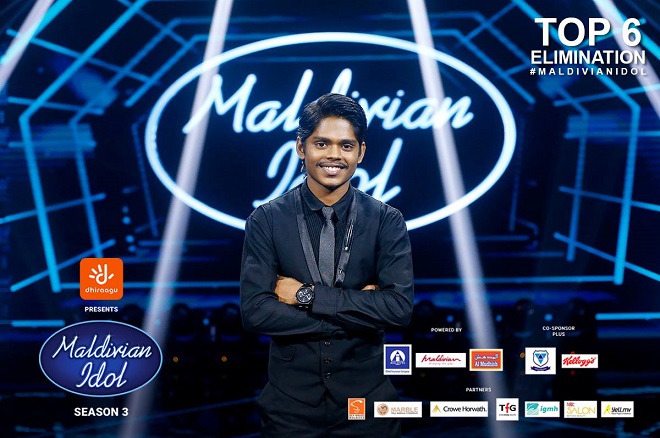 Hassan Shahudhaan leaves the show, while Naushaad Abdulatheef, Aishath Azal Ali Zahir, Thasleem Abdul Kareem, Mariyam Maeesha and Aiminath Saina Mohamed Rasheed secures top 5 spot on Maldivian Idol Season 3, after Saturday night's elimination show. 
It was a night filled with many surprises including surprise opening performance by Maldives National Defence Force, MNDF Band, to celebrate 126th anniversary of the Military.
Another surprise was the guest performers, renowned local artists, who joined the show to perform duets with the top 6. It was followed by a rap music performance by MNDF band members on the moral based topic of social responsibility. 
The performances was nothing short of magical, bringing us many old is gold tunes sung by our local musical legends. 
The episode guest judge was none other than Akram Sir, respected MNDF band member. 

But the gloriously fun night also saw Shahudhaan leave the show due to being able to secure the lowest votes through audience SMS and judges marks. 
Shahudhaan was in tears, so were his idol family, but put on a brave face, citing that he would continue to pursue his passion to perform for his fans. 
Next week we will see the top five once again bring their best on Friday for the performance night as idol nears the end.