Details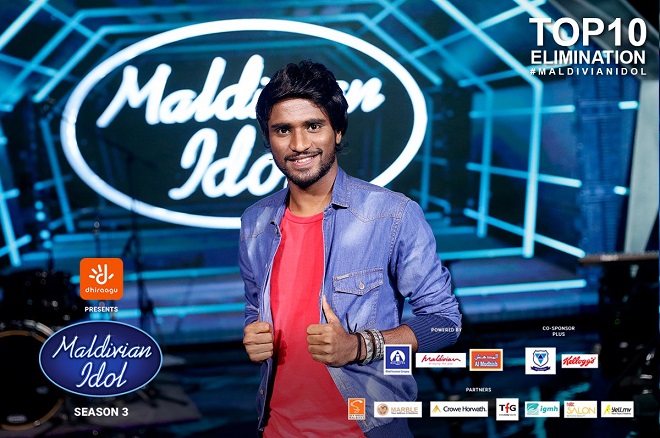 And Maldivian Idol season 3 confirms top nine, as Murshid was eliminated from the show on Saturday night's episode.
This week's elimination show aired on TVM on Saturday was held under the theme "Rock & Roll".
The opening song was followed by duets pairing the top ten to show their rock and roll talent.
Entertainment wise it was arguably one of the most hyped episodes of this season as per comments of audience on social media. The night began with a beautiful and meaningful group song regarding "children being the future" which was followed by duet performances of the top 10. The episode saw participants, band and judges as well as the hosts dressed up to the rock and roll theme. Duet performances by the top 10 were also based on the theme, delivered perfectly by the contestants.There were moments in which we all could not help but dance and move to the music and performances.
The eliminations saw Murshid --- leave the show with the idol family deeply saddened about saying goodbye. Judges, presenters and fellow contestants wished Murshid best of luck for his future music career, urging him to continue to entertain fans with his unique performance style. Murshid was since the beginning of the show a full on entertainer, always presenting his songs with a side of acting and funky moves. As for the fellow himself, he expressed great regret, noting that he hoped to go further into the competition, nevertheless expressing gratitude for the opportunity to have performed and gained fame through the Idol platform.
As for those the 9 contestants who were lucky to remain in the show, they were all deeply thankful for the support from fans and judges. The 9 contestants also renewed their determination, promising fans of even better performances in the coming week.
Stay tuned for the next episode on Friday night on TVM.